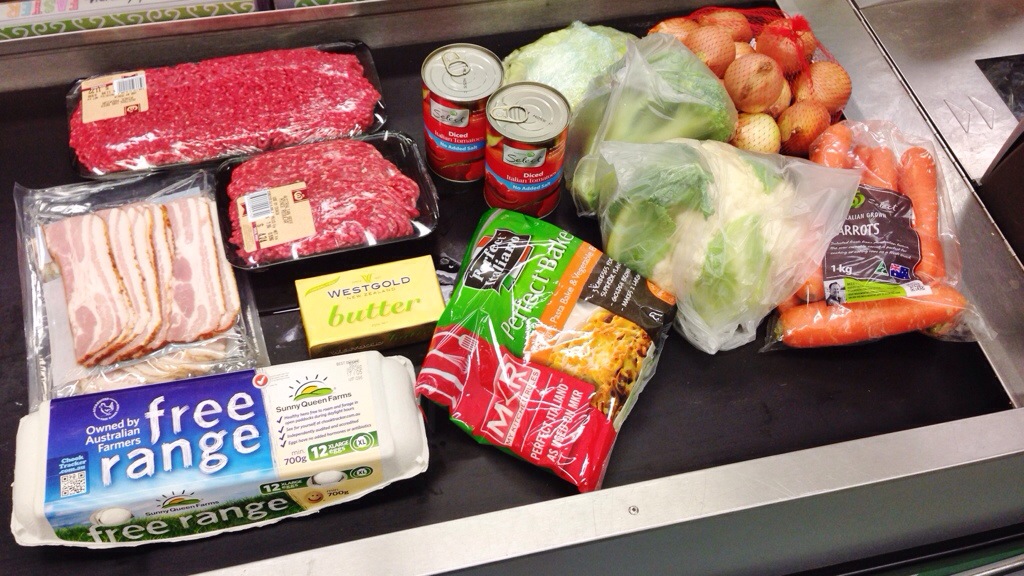 Going through the checkout at my local supermarket I looked down at my purchased and noticed how good it all looked. No longer is my trolley piled high with softdrinks, flavored milk, biscuits, cakes, chocolates, chips and processed JUNK. It's no wonder this lifestyle works for sustainable weight loss and ongoing health.
An average shop for me now will always include: • Minced Beef • Bacon • Eggs • Butter (grass fed) • Cream • Cheese • Broccoli • Cauliflower • Cabbage • Tomatoes • Onions
All fresh, organic, grass fed etc. Remember you are what you eat AND what you eat ate!